Country/Location: Cameron Highlands, Pahang, Malaysia.
Client: Metro Garden Capital Sdn. Bhd.
Project Sinopsis:
Incepsion Consultants Sdn Bhd (Incepsion) is appointed as the geotechnical consultants for the project of 5 Storey Medium Low Cost Apartment on State Land (Plot 1) @ Kuala Terla, Mukim Ulu Telom, Daerah Cameron Highlands, Pahang Darul Makmur.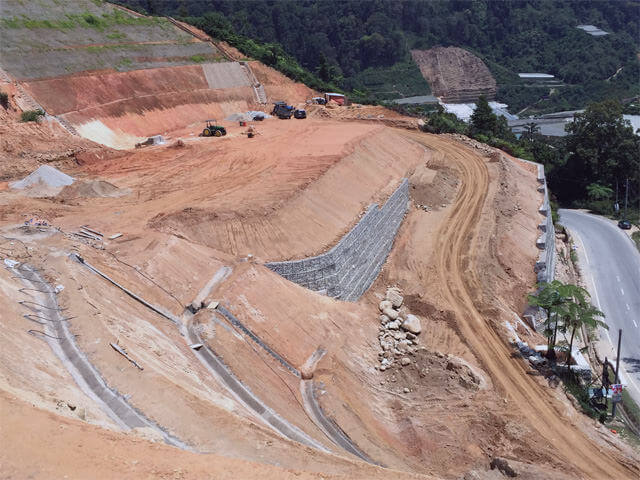 Project Overview:
Cut and Fill works
Design of Retaining Walls
Proposed Building Foundation
Proposed Erosion Control
Proposal on the Geotechnical Instrumentation
Our Scope:
Site geology and topography
Ground and groundwater conditions
Discussion on the proposed works
Analyses and results on the geotechnical assessment carried out on the proposed works
Recommendations on the proposed geotechnical works
Our Key Attributes:
Optimize and economical design solutions
Delivery projects by promoting rigorous scope